Cloud Business Phone Systems
"The UK and European Number 1 brand"
Mitel are recognised as a market leader in unified communications, so if you are seeking the most reliable, feature rich and adaptable cloud phone system look no further.
Our range of Mitel phone system products and applications enable fast access to real-time management information and productivity enhancing tools.
Move to Mitel in 2020 and you'll receive free calls to UK landlines and mobiles, helping your business to finance your investment.
Mitel Cloud solutions
Our MITEL business communications solutions are all built on the latest VoIP and Cloud technology. You can deploy your new phone system in a number of different ways:
A choice of deployment options
There are three different types of Cloud Telephony deployment options available to businesses: Public, Private and Hybrid.
Mitel offers all three options, meaning that a solution can be customised to suit the exact needs of a business without compromising on cost, security or reliability.
How does Flip ensure quality?
More than 99% of our customers have remained with us after the first year of service. This retention rate is one of the highest in the marketplace, thanks to our excellent customer service.


Satisfaction is our priority.
To maintain and enhance our standards, we have an ongoing programme to measure satisfaction:
We interview a randomly-selected sub-set of around 100 customers every quarter. We ask them how we are solving their telecoms and data solutions challenges. This provides us with our NPS (Net Promoter Score) which is an independent survey based on how likely you would be to recommend us to other businesses.
We use visual management tools to provide real-time account status for all our staff to make sure that we're always on track with your account.
We carry out our own quality-of-service audits, checking key performance indicators (KPIs) for ordering, speed of service restoration/fault repair and billing accuracy.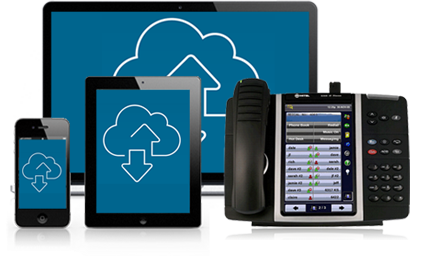 Choose from a range of phones and apps
Mitel's broad portfolio of cloud phones will have a solution that will complement your business and encourage your team to be as productive as possible.
Beyond the standard desk-phones, Mitel offers users a range of software apps including PC soft-phones, apps for tablets and smart phones to stay in touch with the office or customers, regardless of location.
Browse the latest Mitel Phones
MiCollab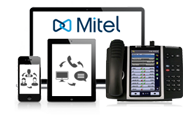 MiCollab brings value to everyone in an organisation by bringing together business critical applications, such as MiCollab Client, Audio & Web Conferencing and Unified Messaging.
MiContact Centre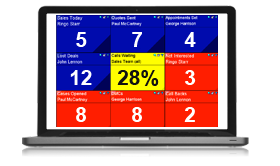 MiContact centre can provide you with extensive custom reporting, custom call routing, highly customised voice response, and integration with your CRM system.
Phone Manager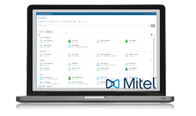 Phone Manager is a Mitel CTI Software Solution designed to help streamline the communications of your employees and give them total control over every call by linking together their PC and deskphone.
CRM Integration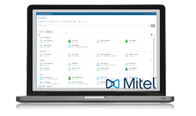 Creating an efficient and positive customer experience when calling into a contact centre nowadays is crucial. Power up your CRM using our software plugin tools for Mitel phone systems.
Mitel MiVoice Business
A cloud-ready communications solution that you can deploy and adapt your way.
Download the eGuide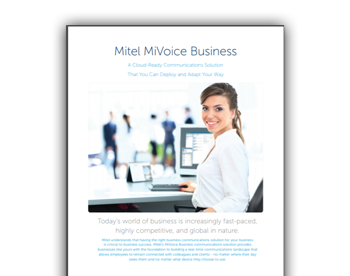 Mitel Handsets
---
New Business Phone Systems
Flip is your one stop shop for new phone systems. Whether you're looking for your first small business phone system or a national rollout deploying the latest VoIP technology we have the expertise to make it simple, on time and on budget.
Free quotation
Huge range of systems
1000's of satisfied customers
See How We Can Help.
Call Us Today On 0800 069 68 68.
Used
Phone Systems
Used phone systems are a smart choice for customers that don't need a lot of features and want to keep it simple and affordable. However, before you buy a used phone solution you really need to know if new technology can actually save you money.
Fully guaranteed
Fast install
Professionally install
See How We Can Help.
Call Us Today On 0800 069 68 68.
Phone System Service & Support
With our own qualified fleet of experience technicians - we come to you. If you're just after friendly advice, or want to book an on site technician we're here to help. Just give us a call, or enter your post code below to see how we can service your suburb.
Tech support on a huge range
Free quotation
Experienced technicians
See How We Can Help.
Call Us Today On 0800 069 68 68.
Have you seen our other products?
---
Would you like to speak with a Cloud expert? Contact us