Live Chat and VoIP: Offering Your Customers More
Amongst internet users, there are around 2 billion digital buyers in the world, which is more than 50% of total internet users.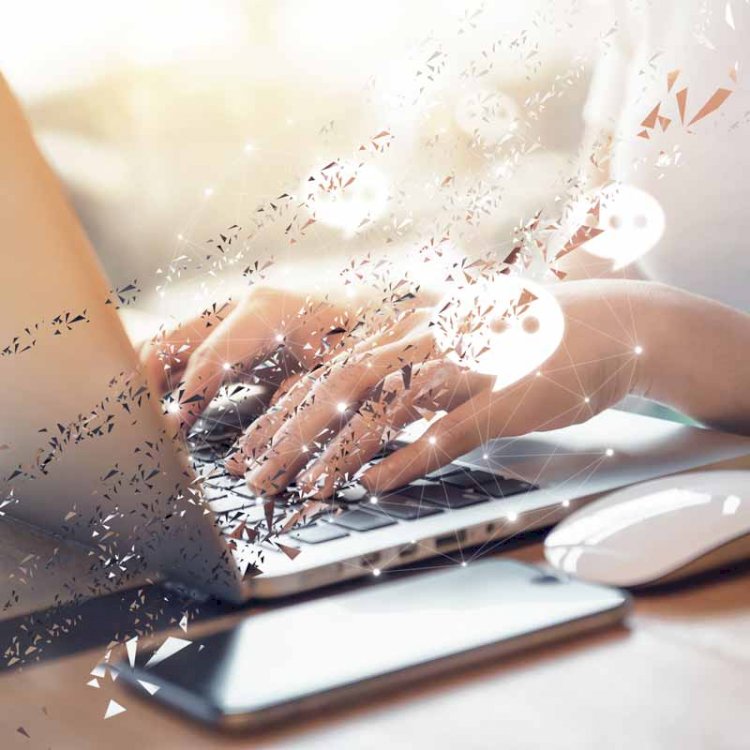 The trend of online buying and selling will only continue to rise, with everything now just a click away. Long gone are the times where it was necessary to travel miles away to buy something you need.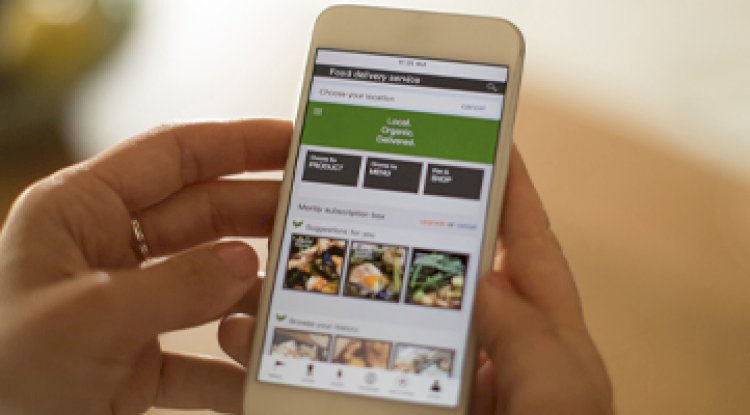 Electronic commerce or ecommerce has dramatically changed the way businesses operate, broadening their ability to reach areas that used to be hard for them to reach.
In today's world you can buy and sell almost anything using smart devices. To give you an idea about how rapidly this industry is growing, research shows that more than 95% of all purchases will be conducted via ecommerce by 2040. Mobile purchases alone are set to take a market share of 72.9% of total world ecommerce by the end of 2021.
With these stats in mind, more and more businesses are trying to sell online, even those that have massive physical stores. Not only are small businesses targeting their customers online, but business giants are also offering their products and services on the world wide web. What's more, the pandemic has accelerated this process, forcing those businesses lagging behind to catch up and get online.
With increasing competition, businesses need to focus on providing the best customer experience (CX) possible; one that's consistent, effective and makes them want to return. In order to achieve this, businesses are using every possible tool to their advantage. In regards to communication, multichannel solutions are an excellent way to streamline incoming queries, improve efficiency amongst employees and boost customer satisfaction. Businesses should be looking for one platform to combine VoIP, live chat, web conferencing, call queues and more.
Let's have a look at two of the most important tools that can definitely help you take your ecommerce to the next level and remain competitive in the online world: Live Chat and VoIP.
How can live chat improve your ecommerce business?
In ecommerce, there are no traditional sales representatives working the floor in a brick and mortar store. Sales people have evolved to assist customers and answer queries online or from a call center. Live chat in particular is a great way to connect with customers in order to answer questions, make suggestions and resolve issues. In addition, more and more consumers are beginning to prefer live chat for its convenience, timeliness and casual approach.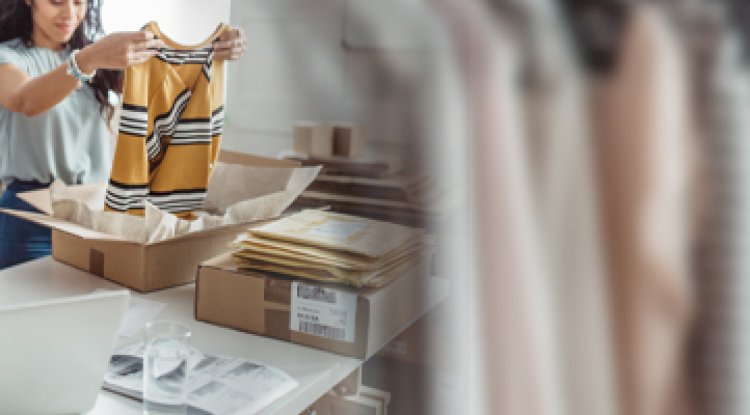 Let's have a look at the most useful benefits that live chat can bring to your ecommerce business.
Having live chat agents available shows your prospects and customers that you actually value their time, and are eager to assist them. Nobody wants to wait for hours or days for a question to be answered about a product they want to purchase. Most likely, a prospect will lose interest or switch to your competitors if they respond faster than you can.
By using live chat, you can always cater to your customers' needs instantly. They don't have to call and wait to get connected to the right person. They also don't have to place an enquiry through email and wait for someone to reply.
Using live chat, they can quickly ask anything, which speeds up their movement into your sales funnel. Urgency will continue to become increasingly more important, as it has done so far.
Higher chances of conversion
As mentioned before, Live Chat agents can definitely speed up your sales funnel. A potential customer may be unsure about your product, and most of them don't want to read long explanations that don't relate to their specific query.
It's much more likely that a shopper will commit to purchase if their questions or doubts are resolved at the time they become interested. Especially compared to not having any way to solve those specific concerns that arise when making a buying decision.
Better insight on customer behavior
Ecommerce businesses can gain very insightful data through live chat support, because it will help you understand and record your visitors' interests, common concerns, customers' frequent difficulties, your most trending products and more.
All this data is highly valuable and serves as the basis for future improvements to your business strategy, inventory management and marketing strategies.
A very obvious benefit of live chat is that it can decrease call volume by a great extent, which leads to a reduction in customer handling expenses. Less calls means fewer people to handle phones and that more resources can be lent elsewhere for other productive tasks. On top of that, one single agent can handle several chats at the same time with different prospects and customers, unlike call operators who can only deal with one customer at a time.
What is VoIP?
Voice over Internet Protocol (VoIP) is a technology that allows users to make calls through the internet. Since ecommerce businesses are all about the internet, making and receiving calls online turns out to be super convenient.
VoIP is an innovation appreciated by many business owners, professionals, and customers. This phone system is on continuous evolution and has proven to be flexible enough to adapt to changes and tech innovations. Let's take a look at the super useful benefits:
The benefits of VoIP:
VoIP has very low costs.

Your ecommerce business will be able to make and receive calls worldwide, without spending a lot of money on equipment, infrastructure, maintenance and storage. Plus, SIP trunks and VoIP providers allow for greatly reduced call costs.
A small investment.

Since your eCommerce business depends on your broadband network for connection, installing the right VoIP phone system will only require little capital and little hardware (literally just a PC and a headset per agent).
Remote-enable teams.

VoIP phone systems allow for easier configuration and connection with remote employees and teams. So, if you have employees working elsewhere covering different markets, they can all be easily connected to the same system. Saving money and making administration much simpler.
VoIP features and integrations.

A

VoIP phone system

can be integrated with countless different hardware and software tools to make it even more efficient; from CRM and accounting software to call data analytics and Facebook messaging integration. You can also customize features according to your business' needs.
5 ways to maximize live chat and VoIP for your ecommerce business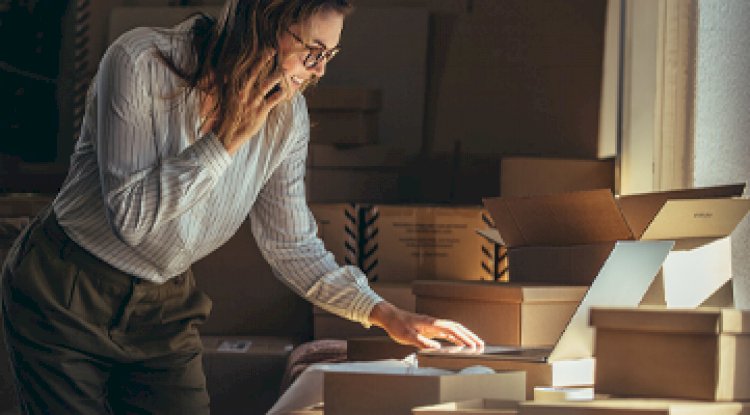 Live chat and VoIP should offer higher availability
You might be surprised to learn that a whopping 96% of consumers would leave your brand if they experience poor customer service. Therefore in a globalized world offering round the clock customer support is important, because if you expect to have customers from different countries you need to be able to provide communication that works for their time zone.
Not to mention, prospect's might visit your website or social media and become interested in your brand at any time of the day.
By having 24/7 or at least 24/5 availability, you're offering visitors the privilege of being answered and catered to at any time of the day.
In case you can't afford to be available all the time, these channels should be configured to supply automatic responses and methods to collect customer information so that they can be contacted at a later date. You can ask them to provide information about their query, and contact details so that agents can easily get back to them. Furthermore, using voicemail to email, messages left over the phone can be conveniently converted to text, helping agents to more efficiently follow-up with each interaction.
2. Train your customer service agents for phone and live chat
Both live chat and VoIP can boost your business while keeping costs low. But you also need to provide your agents with the best possible training both in the technical aspects and also in delivering excellent quality customer care.
For example, if you want to use live chat support to collect customer data, generate leads, and solve problems, agents must be well equipped with all the necessary information and tools to do so. Train them on how to answer as fast as possible, how to manage incoming queries, and where to research in case they don't know the answer.
Agents need to know how to handle hardware and software tools, they need to be familiar with the most common processes and they need to develop empathy and selling skills.
3. Make sure your service is mobile friendly
As mentioned earlier in this article, mobile shoppers are rising. In the case that your website live chat feature is not mobile friendly, they're most likely not going to look for a desktop or laptop to do it. Potential customers will be left many questions, and might even look for a competitor to answer them. Opportunities need to be taken when they arise.
4. Integrate live chat and VoIP with other communication channels
If all communication channels are well integrated, you'll never miss a shopper's question. Make sure that your live chat and VoIP is well integrated so that it helps you collect data and feed your CRM automatically. With 3CX, all internal chat messages, website live chat, Facebook and SMS messages are directed to the same user-friendly interface. So businesses can rest assured that no customer query will go unnoticed.
5. Don't forget to include a consistent call to action
Calls to Action (CTA) are usually found in your website and social media pages. In order for them to be effective they need to be consistent with your brand and enticing to your prospects.
If you want to close sales through live chat and phone calls, you need to use your CTAs strategically. It is advisable that your CTAs are presented to your prospects at certain times of the interaction. If the sale didn't happen immediately, you may send a CTA message afterwards or include it in your follow-ups. Your main goal is to assist customers on a personal basis to complete the purchase using both live chat and calls when they come to you.
Conclusion
Ecommerce is on the rise and so are the strategies and tools to help online businesses. Two of the most effective ways to boost your online sales is to start using live chat and VoIP. Not only can you save a lot of time and money by providing these services, but you will also improve your CX, something that is crucial to remain competitive in today's consumer world.
With Live Chat and VoIP, on-hold and turnaround times for customers will be significantly reduced. Queries will be answered more quickly too. So if you own an online business, think of incorporating these two services immediately, and start experiencing a great acceleration in your sales. This will lead you to provide the best customer care in your niche.
Original post by @3CX
What's Your Reaction?