3CX Live Chat Solution
Statistics show more than half of all customers prefer to chat with someone in real-time. Installing a live chat solution on your website will not only improve customer satisfaction, it will also increase your lead conversions. But what if a query becomes too hard to handle over chat? Enter 3CX Live Chat.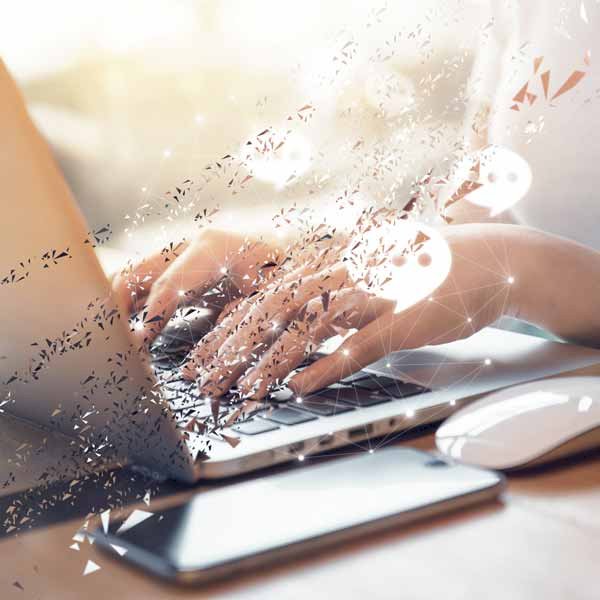 Keep all your communication on one platform, including chats coming through your business Facebook page and business SMS. By integrating live chat with your 3CX phone system, website visitors can chat with agents in real-time and can switch to a live call or video call in a single click – with no dialling of phone numbers. This is ideal for website visitors who want to get right in and talk with an agent as some customer problems or queries are best resolved via voice.
Connect visitors to your call centre or sales team and watch conversion rates skyrocket, Save admin time, learning curve and monthly subscriptions. Your agents will love it and so will your customers!
Chat And Call From A Single Interface
With 3CX agents can see all communication made with a customer in one place, and your customers never have to repeat themselves. Make your company easy to do business with.
Phone, Video and Chat from one interface

All communications are visible to all agents

Respond to live chats remotely using 3CX mobile apps.

Scales with your growing customer base – no cap on chats.

Save money – pay for one system per year

Learn and deploy one system
One system for live chat, calls, messages
Avoid administering and learning a separate live chat system.

Available for WordPress, Drupal, Joomla, Wix & Weebly.

Includes Facebook & SMS messaging integration.

Identify existing customers and bring up their contact records.

One simple license covers chat, voice, video and more!
Answer messages promptly
Visitors can click to select which department they want to speak to.

Assign chat messages to a group automatically.

The interface allows queue-based group handling of chats.
Tickets can be assigned to the first user that responds to the chat.

Avoid customers having to call a number and speak to another team/agent
Turn Visitors Into Conversions
The average website visitor will only stay on your site for 15 seconds and most websites have a 20%-40% bounce rate – that's a lot of missed potential. With the 3CX plugin you can:
Capture your website visitors once they're on your site

Help them find what they're looking for in real-time

Turn visitors into leads faster

Know what they're looking for before you start pitching

Convert more leads into sales
If you wish to find out more about any of these features and release the full capabilities of your phone system please contact us and we will more than happy to help push your telecoms to the next level! There is also an online 3CX userguide that covers many of these features and can be accessed here > Get Started with 3CX.
What's Your Reaction?