3CX VS RingCentral - EVERYTHING YOU NEED TO KNOW!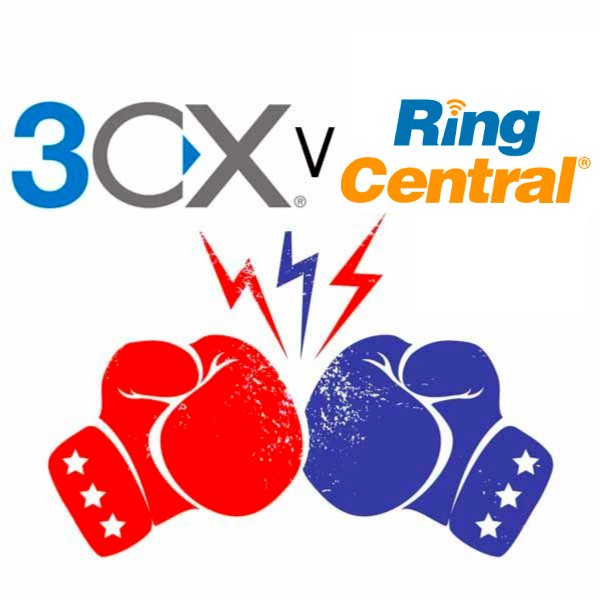 RingCentral Overview
RingCentral's VoIP phone system is centralised which means that employees can organize outbound and inbound communications with clients while also improving collaborations with other team members. It delivers a secure, hosted phone and fax functionality over the internet for your company. The system allows you to use your smartphone, tablet, computer, or dedicated hardware.
Although RingCentral has plenty of VoIP features suited for businesses of all sizes it comes at a price and is expensive making it hard to justify for the smaller business. Call reporting is very limited and is often delayed and incorrect and with video conferencing now being an integral part of business life the offering from RingCentral is very buggy and uses an old version of Zoom Video Conferencing.
3CX Overview
3CX offers complete hosted unified communications, out of the box. Suitable for any business size or industry it can accommodate your every need; from mobility and status to advanced contact centre features and more, at a fraction of the cost.
3CX provides businesses with the opportunity to unify their communications so that all of their incoming and outgoing calls, messages, emails, and voicemails can be more easily managed in one location. Their VoIP system also helps employees work better with each other and improve the way that they deal with clients.
3CX Benefits
Utilise office extensions for remote work on iOS & Android apps.

Empower and keep in touch with your team via video, chat & phone.

Meet with clients face-to-face with app-free web conferencing.

Let visitors get in touch, easily via Live chat on your website.
What's Your Reaction?