Hitchin Town FC Renewed Sponsorship
Hitchin Town Football Club and Flip Connect are delighted to announce they are renewing their sponsorship partnership of the senior team, commencing at the start of the 2021 season.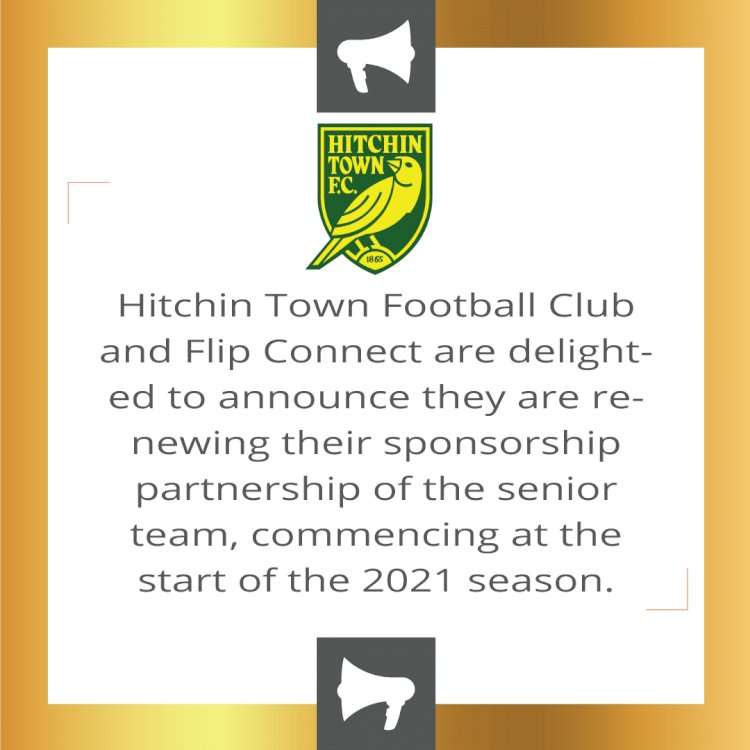 Flip Connect has been proudly sponsoring Hitchin Town FC for the past 5 years and the Flip Connect brand can be seen on banners around the club and in the official match programs for all games this season.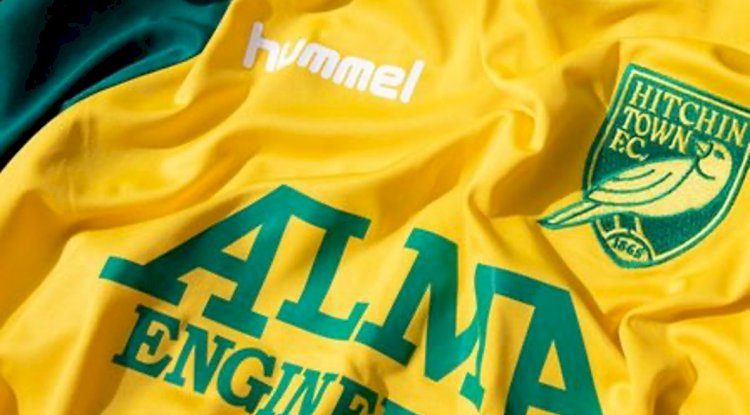 Hitchin Town can trace its roots back to 1865 when Hitchin FC was formed. Six years later the club, one of only fifteen teams, to take part in the first ever FA Cup. This season marks 150 years since the world's longest-running knockout football competition which was born on 24 October 1871 with a fixture between Hitchin Town and Crystal Palace. Hitchin progressed to the second round of the competition before losing to eventual finalists Royal Engineers.
That first Hitchin club were the victims of a fire at the ground in 1911 and lay dormant until 1928 when they were reborn under the name Hitchin Town FC and it was at this point that the nickname, "The Canaries", was established.- https://hitchintownfc.club/
Mick Docking – Commercial Officer at Hitchin Town FC, commented "We are thrilled to be continuing our partnership with Flip Connect and gain such a commitment for our new season from a successful local company. Their sponsorship will help grow and support our teams"
Russell Dawson, Director at Flip Connect, added: "We 100% support the work Hitchin Town FC do locally and we look forward to working together to find new ways we can give back to Hitchin. All of us at Flip Connect wish all the players and supporters at the club a successful, fun and enjoyable season."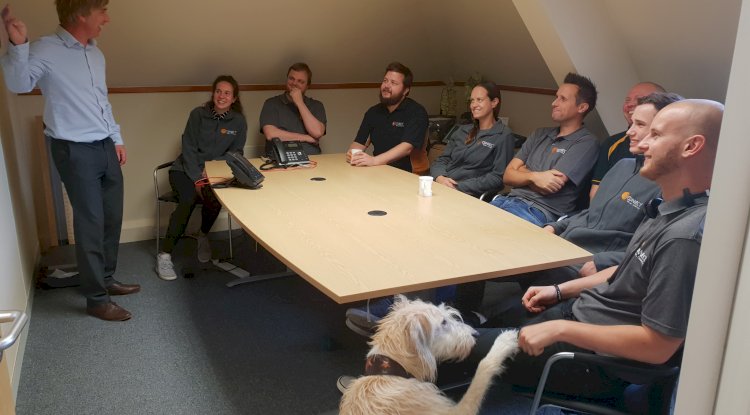 Flip Connect are a market-leading hosted solutions provider offering business packages on phone systems, leased lines, SIP Trunks and mobiles. Based in the heart of Hitchin and covering the East of England, Southeast and London.
Find out more about Flip Connect at www.flipconnect.co.uk
-- 09/09/2021 2:28:08 PM --
------- END OF STATEMENT -------
What's Your Reaction?